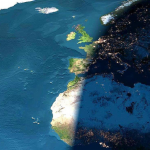 We are able to mobilize a highly skilled and experience multidisciplinary team for clients in need of project cycle management. Preparation and Evaluation of identified and prioritized projects are made through the gathering and examination of available feasibility studies and other relevant sources. All aspects of the project are reviewed and taken into account whether they are of a financial, economic, social, environmental or technical nature.
Our expertise covers a wide array of disciplines such as Finance, Gender, Social, Environment, Management and Procurement.
Likewise we cover several sectors of activity such as Agriculture, Industry, Energy, Infrastructure and Private sector development.