Our focus lies in developing commercial and socio-economic ties between West Africa and the Nordic countries. Our ambition is to enable emerging West African economies to take full advantage of innovative technologies and solutions adapted to the reality of the continent.
Nordic countries – Sweden, Norway, Denmark, Finland, and Iceland.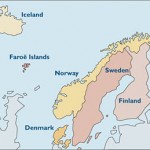 We support Nordic clients in their endeavors in West Africa and showcase Nordic corporate and public governance standards as an inspiration for African managers. We believe Nordic countries have a naturally more decomplexed relationship with African countries, moreover the Nordic countries enjoy a good reputation as models of sustainable economic and social development. BandamaGroup is based in Stockholm, Sweden and member of SIEN www.sien.us and Kosmopolit www.projektkosmopolit.se
West Africa – ECOWAS
The Economic Community of West African States (ECOWAS) is a regional group of fifteen West African countries; its mission is to promote economic integration across the region.
Côte d'Ivoire (Ivory Coast) is BandamaGroup's main focus country. It is the biggest and the most structured economy of the region. Côte d'Ivoire is a member of The West African Economic and Monetary Union (also known as UEMOA from its name in French, Union Economique et Monétaire Ouest-Africaine), which is an organization of eight West African states. It was established to promote economic integration among countries that share the CFA franc as a common currency. Côte d'Ivoire economy accounts for 40 percent of UEMOA countries money supply. In 2011 Côte d'Ivoire started a great program of reconstruction and modernization of its infrastructure.