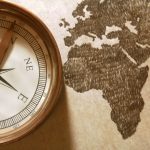 As a business facilitator BandamaGroup enables clients to explore, establish, support and grow important business relationships.
BandamaGroup delivers tailored advice to clients on how to benefit from the exciting opportunities available in this high growth region. We are objective and highly operational. We offer clear thinking that prioritizes our clients' profits alongside their responsibilities and reputation. We specialize in new market entry advice. We focus on the political, social and economic – the non-technical factors – that impact on business success.
We listen to key decision makers, business owners, community leaders and civil society activists. We provide strategic advice to guide and expand our clients' businesses in challenging markets. We work across a variety of sectors to plan strategically, to maximize opportunities in dynamic political environments and to resolve difficulties with governments and communities.
We identify opportunities, understand risks and resolve conflicts. We accompany our clients' business over the long term, so we build strong relationships and a deep understanding of their needs. We always work from the ground up. BandamaGroup acts as long-term facilitators during the entire process of implementation and sale, striving to reinforce your strength, seeking the viable and optimal opportunities and assisting in countering possible risks.
Business Planning
We have a continuous dialogue with clients and partners in West Africa, both private companies and Institutions. This can result in a mandate to look for a specific service/product adapted to the needs of the client and the realities on the ground. We then proceed to search for an adequate partner with the right competence and capacity. Together with the client we work on defining their objectives and lay out a strategy for the implementation their vision.
Business Intelligence
We deliver fully tailored services to our customers, which can include up-to-date market analysis, trade and financial information, taxation information, specific insights into branches, private and public sectors initiatives. BandamaGroup provides a complete risk management analysis. We tap into our extensive network to match client demands with local competence. At this stage a short list of potential partners/customers is produced. We provide extensive screening of the potential local partners. More services include: marketing research, pre-feasibility studies (technical, financial).
Business prospection on the ground
We help plan business prospection trip on the ground where we focus on high-level business meetings. We accompany and support our client when visiting major stakeholders. We help our client manage relations with key stakeholders. Support services can include travel arrangements, in country travel and security arrangements.
Analysis and evaluation
We provide an objective analysis of the clients' capacity to establish on these challenging markets. We evaluate options and provide insight to optimize the clients' decision-making process. When the evaluation report is delivered the client can decide on whether or not to commit resources to gain entry to the market.
On-site support
We offer extensive local support to help rationalize, smoothen and accelerate the process of establishing and running the business on the ground. The local support can include, logistics, staff recruiting, training, office spaces and legal advice. BandamaGroup also supplies media management services, both traditional and viral.
Key business relationship management services.
We provide access to top-level decision makers and help manage these relationships in the long term. We provide cross-cultural management expertise. Through our extensive network we act as door openers and bridge builders. We support negotiations and mediate to prevent conflicts.